Neighborhoods in Downtown Louisville, KY
The Downtown Louisville neighborhoods are filled with beautiful historic homes that are on average 60-80 years old. Most of these historic homes have undergone various important plumbing and electrical upgrades along with restoration and range in price from the $100's upwards to $2 million. Some of these homes have been transformed into multi-resident condos that run from the mid $100's to $500's.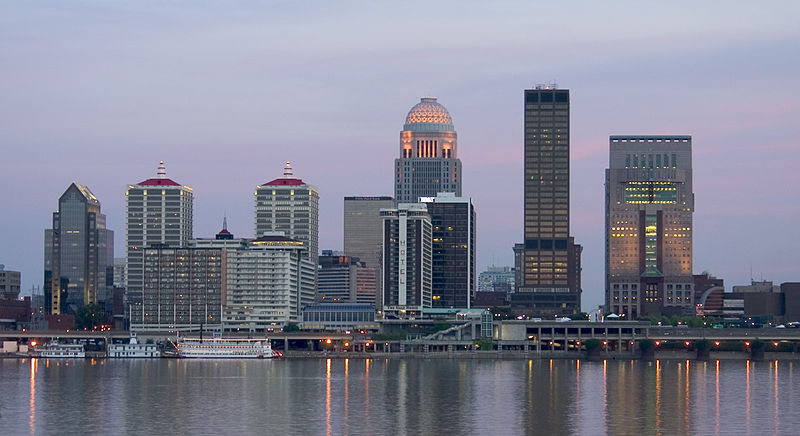 Available also are condos located centrally in high security towering buildings offering affordable condo living starting in the $300's and stretching into luxury topping out at $1.5 million. There truly is a place and price offering the fulfillment of owning a home to anyone. Many of the homes offer glistening water views and access along the river and boating clubs.
Whether you chose to live within the Magnolia lined streets of Anchorage, the young Douglass Hills with its peaceful parks, public and private schools that are perfect for a young family, Hunting Creek offering a lush Golf Course and Country Club, the historic Jefferson established in the early 1700's with shopping, museums and parks, Indian Hills where community pride and togetherness rings true in every heart, Lake Forest with it's easy 20 minute commute to downtown or any of the many available neighborhoods that surround Downtown Louisville. Wherever you chose you are sure to find everything you could desire and will find yourself quickly calling Louisville Kentucky your forever home.
Downtown Louisville streets are lined with historical buildings, cozy restaurants, boutique shopping, theatres, museums and waterfront parks and offers easy access to the highway for effortless commuting. Being honored with a Walk Score of 86, Downtown offers many amenities such as The Kentucky Science Center just a 10 minute stroll from the heart of Downtown and The Belle of Louisville located at the Louisville Waterfront Park a mere 13 minute jaunt offers a scenic step back in time with a ride aboard an authentic River Steamboat in operation since 1963 offering lunch and dinner cruises as well sightseeing tour cruises for every member of the family to name just a couple of the marvelous amenities this striking city has to offer.
Year round events abound in the Downtown area. May brings the biggest event of the year; The Kentucky Derby, celebrated for over 140 years may arguably be one of the most beloved sports in the history of the state. The Kentucky State Fair runs at the end of August with contests, rides and traditional fair treats. At the close of September the NULU festival celebration arrives; showcasing local venders, microbreweries, artisans and local music. October and November boast Harvest festivals and activities throughout the surrounding communities. Christmas welcomes a season of snow, glittering ornaments and sleigh rides with Lights-Up Louisville running November through January 1.
With numerous schools for all levels within the Jefferson County School District your student(s) will be a part of the "Every1Learns" approach helping your student(s) grow into important positive members of the community. Greathouse/Shyrock Elementary starts children off with a strong foundation based on patriotism, moral values and courtesy. Barret Middle School scores high for math and reading placing it within the 25 top schools within the state of Kentucky. Eastern High School takes a technology approach to learning, where more than 88% of graduates attend college; just to name a few of the exemplary schools available to your child(ren). The various schools throughout the district bring you state awarded cooking clubs, summer learning camps to keep them going all year round, student athletes competing in the National track and field championship, winning essay contests and so much more. Image By Chris Watson (originally posted to Flickr as 5297) [CC-BY-2.0 (http://creativecommons.org/licenses/by/2.0)], via Wikimedia Commons
Looking for Homes and real estate in Louisville? We want to offer you all the listings and current updates available for the Louisville area. Contact us anytime and, if you haven't already, be sure to register for a free account so that you can receive email alerts whenever new Louisville homes for sale come on the market.