September 2013 Home Sales in Louisville out perform expections
Posted by Bob Sokoler on Thursday, October 3, 2013 at 10:20 AM
By Bob Sokoler / October 3, 2013
Comment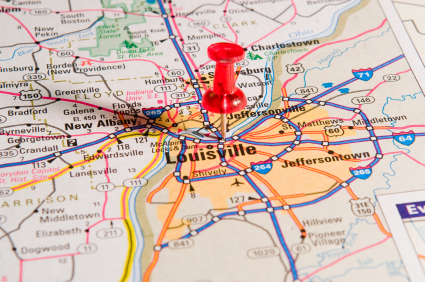 September is usually a month where potential home buyers take time off to enjoy the last few weekends of good weather, but apparently not this year! Despite wavering interest rates, rising home prices and uncertainty in the federal government, Louisville home buyers are still out looking for their next homes.
For both buyers and sellers the most shocking number is the comparison of homes sold and closed in September 2013 compared to a year before. Up a whopping 30.24%. The overall average selling price of homes was up 7.21%. Remember that's an average of prices throughout Louisville and surrounding counties. If we drill down into the more popular areas (take for example area 3) which consists of Clifton, Crescent Hill and St. Matthews, home prices actually shot up 35.39%. Don't get too excited if you live in St. Matthews there were a couple of really high-priced homes that happened to sell last month skewing the percentage upward.
The number of homes going under contract during September 2013 compared to the year before was up 11.81%. Normally that would be considered great but after the year we've had, 11.81% is a drop in the bucket. We need to keep an eye on the number of homes going under contract because it's an indication that home sales may be slowing down as we hit the winter months. That's normal for this time of year but there are a couple of key factors that both buyers and sellers should be watching between now and mid-2014.
Interest rates hold the key to a successful conclusion to 2013 and 2014. The theory is that when the jobless rate drops close to 7% nationwide interest rates will shoot up above 5%. That may slow down home sales because buyers are going to hope that the interest rates drop below that 5% Mark. Unfortunately one single above 5% the chances of them going back down will be minimal. Still, remember that even 5% is considered a historically low interest rate.
Something else to keep an eye on are the home prices in Louisville. Right now were at least 12% below the peak of 2006. If home prices continue to climb above the 2006 peak, buyers could get leery that they're overpaying for homes.
Finally our government has to put their private interests aside and start acting on behalf of the people who elected them. Get the budget in order, get the government back to work and stop acting like children.
September 2013

Number of Houses Under Contract

This month: 1430

Last month: 1792

This month last year: 82


Number of Houses Sold & Closed

This month: 1428

Last month: 1478

This month last year: 102

Average Selling Price

This month: $180,783

Last month: $173,917

This month last year: $184,718


Average Days on Market

This month: 61

Last month: 64

This month last year: 66


Median Sales Price


142,500
September 2012

Number of Houses Under Contract

This month: 1279

Last month: 1483

This month last year: 95


Number of Houses Sold & Closed

This month: 1098

Last month: 1427

This month last year: 112

Average Selling Price

This month: $168,630

Last month: $170,994

This month last year: $144,004


Average Days on Market

This month: 78

Last month: 76

This month last year: 73


Median Sales Price


143,000