Require These 5 Things of Your Listing Agent
Posted by Bob Sokoler on Thursday, January 15, 2015 at 2:43 PM
By Bob Sokoler / January 15, 2015
1 Comment
Require These Five Things of Your Listing Agent Before Signing Up
Have you been considering selling your Louisville home? If so, there's lots to be done and especially lots to be certain you don't overlook. Hiring a professional real estate agent can help you with it all! Much like a great doctor or accountant, a great agent is always worth more than the commission they charge.
Distinguishing the great agents from the average ones can be tough, but applying these five requirements to your agent will help you separate the wheat from the chaff...
FIVE REQUIREMENT TO MAKE OF YOUR AGENT:
1. Be honest about the price.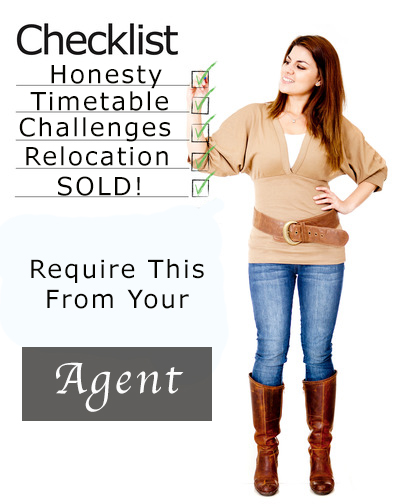 Many agents will take a listing at any price and then try to convince the seller to pay it or work on a price correction later. Instead, have your agent prove to you why they believe in the price you're listing for. Have them show you their plan to sell at that price! They're going to have to sell it at that price not only to the seller but the bank as well!
2. Understand the timetable with which you're dealing.
Most of us have a plan when moving our families to a new home. It may involve working around the start of a new job or a new school year. The whole process can be quite draining emotionally and for that reason, it's important that your agent realize and appreciate the timetables you're shooting for. They're not magicians, of course, but they should certainly be doing all they can to move mountains for you.
3. Remove as many of the challenges as possible
It is so important that your agent be able to handle the challenges that WILL arise. They're ability to negotiate is critical. This is when it's good to have an agent with lots of experience!
4. Help with the relocation
Have you picked out your new home yet? If not, be sure the agent is able and willing to help you. Coordinating your move is important; it would be awful to have sold your house and not have a new place to live when it closes. On the same note, you also don't want to have to be paying housing expenses for two homes if you can help it. It's nice to have someone whose experience can help you close on one home as you're moving into the next.
5. Get the house SOLD!
You're listing your home for sale for a reason...to sell it! Your life is changing and moving on in some way. You have a good reason for it all or you wouldn't be doing it. Don't let your agent forget or make light of these motivations. Remind them often of why you hired them. Let them know it's okay to make you aware of things that need to be done to get your home sold! Inform them that you're willing to do what it takes to meet the goal!
SEE MORE: