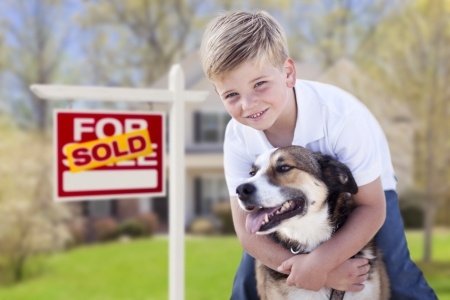 Louisville's average sale price is up almost 3%, the areas average median sale price is up more than 1.5%, but the problem felt by anyone looking for a home in the $50,000-$300,000 price range is just finding a home. The number of Louisville homes on the market has dropped 15% from a year ago. The reason it's a bigger problem now is that there are more people in that price range looking for a home than ever before. In addition to Millennial's looking for a home, you have boomerang buyers (people who have had credit problems and whose homes went into foreclosure or short sale between 2008 and 2014), now able to look for homes, move-up buyers and individuals who are downsizing.

Additionally, Home builders are trying to build homes as fast as they can.
But because many of the trades got out of the industry during 2008 to 2013, finding plumbers, electricians and woodworkers are harder than ever. So construction of new homes is slower than it should be.

We're seeing more buyers continuing to look for homes here in August than in years past. That's an indication that there are still plenty of buyers looking for
that perfect home. In fact, the most recent numbers from the Greater Louisville Association of Realtors (G.L.A.R) shows that the number of homes sold in July 2017 was down just .1% when compared to the same month in 2016. That's a clear sign that buyers are getting concerns they may not find their perfect dream home and are buying homes that they hope to turn into that dream home. Interestingly enough the number of pending homes was up 7.9% during the same time...