Thank you for your service... first and foremost. You are what keeps us free. That being said, we want to help you however we can when it's time to sell, buy, and move. Sometimes moving in the military is a fast-paced situation and if you haven't already done it a half a dozen times you might be a little frazzled. Here are some easy tips for a smooth relocation.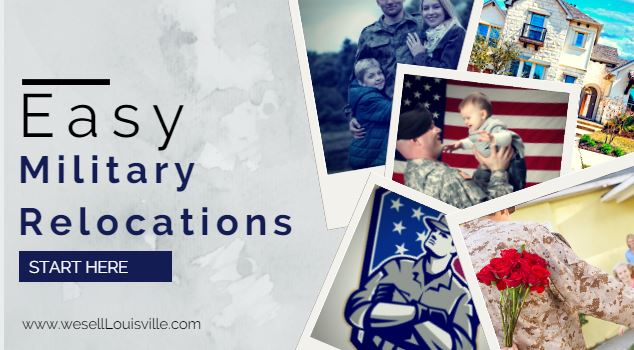 #1. Get a Realtor® that is familiar with military relocations.
If your agent has never had to help a military family, move along. You need someone experienced with VA loans, relocations, and the military process. They will make sure the home as the VA-designated Minimum Property Requirements and help to make closing that much easier. Read More about the importance of your own buyer's agent.
Read More: Sell with Us, Use our Truck
#2. Have the proper paperwork.
As soon as you get your PCS orders make sure you have your mortgage pre-approval ready to go. (An experienced agent will help with this as well). Pre-approval can get you the house you want by being ahead of others out there that haven't done their financial homework ahead of time. But remember, once you've been pre-approved, don't go spending a ton of money or apply for credit. Your credit and finances will be checked prior to closing and you wouldn't want anything jeopardizing your chances of getting the loan.
#3. Research and Homework
Find out about a new place before you've even been there. With technology, we can literally plop our virtual selves in the middle of the street and check out the house from the sidewalk...