Cherokee Park
Posted by Bob Sokoler on Thursday, April 23, 2015 at 2:29 PM
By Bob Sokoler / April 23, 2015
Comment
Cherokee Park in Louisville
Are you in search of a great park in the heart of Louisville? Then look no further! We have a great one for you!
Cherokee Park is a 409 acre park that can be found in the neighborhood The Highlands neighborhood of Eastern Louisville. Cherokee Park is listed on the national historic register. However, what's really special about Cherokee park is that it is one of the only complete park systems within a major city designed by Fredrick Law Olmsted. The other cities with such parks are Boston, New York and Milwaukee. The park is quite picturesque with its rolling hills, open meadows and woodlands of the Beargrass Creek Valley.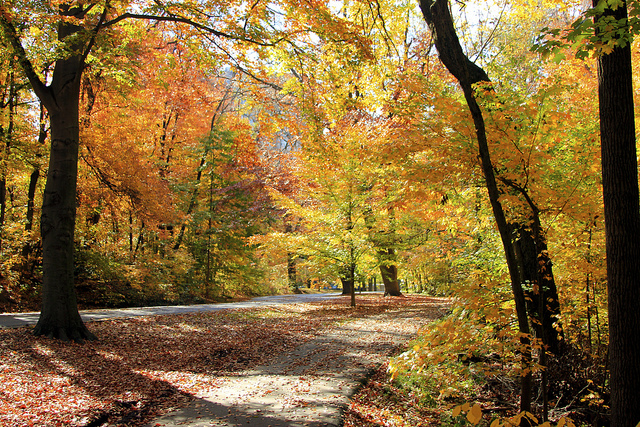 The main feature of Cherokee Park is its 2.4 mile Scenic Loop with definitive lanes for vehicle traffic and recreational users. The secret to navigating the park while on the Scenic Loops is to keep turning left to stay in the park and right to exit it. All traffic moves one way. Cherokee Park's trail sections are separated by short road segments but can all be linked together to form the Scenic Loop. Trails in this park are best suited to intermediate level riders as there are some technical sections due to the combination of narrow tread width, roots, rocks and short steep climbs. These trails are great for training and improving your bike skills, it's been said if you can...