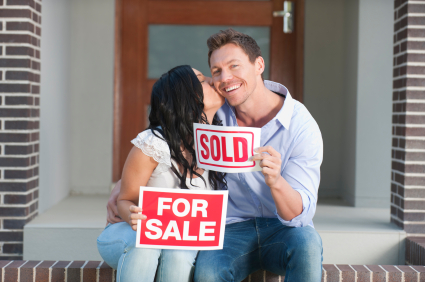 In a month typically reserved for shoveling show and chipping at ice, Louisville home sellers are seeing their own small landslide of Home Sales. Bolstered by low interest rates and a lower than normal Louisville Housing Inventory (7578 as of this post), homes priced to sell are doing just that, Selling!
Homes going under contract are up more than 16 percent over February 2011. The number of homes that actually closed was up over 10 percent over the same period.
The numbers continue to point to a recovering housing market. Other good news for home sellers is the average selling price was up almost $5,000 and the Median sales price increased $7,000.
The only down side to the statistics is the number of days homes are spending on the market. DOM increased 15 percent (from 85 to 98 days), which could be an indication the flood of foreclosures coming onto the market is at last slowing down. One theory is that as foreclosures slow down, so do investor purchases. With that portion of the market slowed the average DOM increases.
For buyers sitting on the fence waiting for a sign the housing slump is over the numbers tell the story. The phones in our Medley Sokoler Team offices continue to ring. Internet activity has almost doubled what we saw last year at this time. In the past 2 weeks, 3 of homes we just listed have already sold. Our office expansion is just about completed. We've doubled the size of our offices and our team continues to exceed expectations.
...