We always talk about things to do when buying a house but what about some things that you should not do in the course of a real estate purchase? When purchasing a home in the Louisville real estate area or any of the surrounding communities and towns, I not only want you to be aware of things that you should do the things that you should avoid as well. These things could affect your credit rating, financing, or your future life in the home.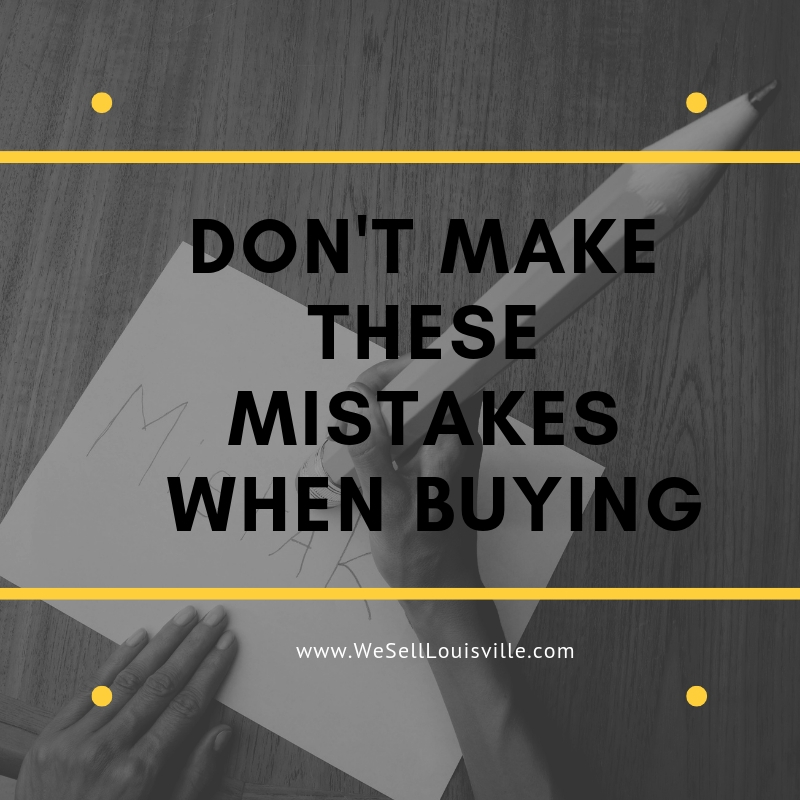 Here are four things not to do when purchasing a home.
#1. Buy a home you know you can't afford.
So many homeowners think that they can max out their budget and find the perfect home for them only to discover just a few months down the line that they no longer have any excess reserve each month if something should break or they ever want to make changes or upgrades. You might be approved for a certain amount but that doesn't mean that you should always maxed out that budget. If you are approved for $400,000 that is the maximum amount your budget can afford. Anything more than that and you might really be suffering on a monthly basis with your budget. If you choose a home that's about $380,000 then you know you can comfortably afford the mortgage payment plus set any excess aside in a savings account for repairs or replacements. If you determine now to set your budget and your search criteria lower than what you are approved for, you'll feel more comfortable and less stressed later on.
#2. Not investigate the neighborhood.
So you may have found the perfect home for the perfect price but if you jump...