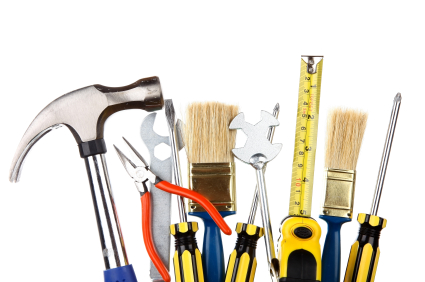 Starting just days from now and continuing thru early March Louisville Home Sellers will be thinking about selling their Kentuckiana homes. If you're one of them don't spend the winter months thinking about it. Spend the time preparing your home. Even if you don't want to sell you'll be thank full you spent the time fixing and cleaning it up.
The peak buying time in Louisville starts in March and continues through late July and into August. So waiting for March to start preparing your house is already too late! So well before you put up the 'For Sale' sign in the front yard spend the winter doing a little spring cleaning.
1) DE-Clutter - Get rid of the things you don't want to move to the new house.

2) Pack up deer heads, favorite collections, photographs, trophies, stuffed animals.

3) Clean out the closets, basements, garages, and attics.

4) Get rid of personal pictures of you and the family. It will keep a buyers attention on the space in the house and keep them from trying to figure out if they know you.

...