There may be less buyers out there shopping for a home during the winter months, but that does not mean it is impossible to sell your home during the holidays. Staging is a long used trick of real estate agents, flippers, investors, etc. to help sell homes. If you want to sell your home more quickly great staging has defiantly been proven to help. Buyers want to see themselves living in a home and staging helps them to see the potential of making a space great. Staging during the holidays by adding a few festive touches helps to sell the cozy and homey vibe of a property.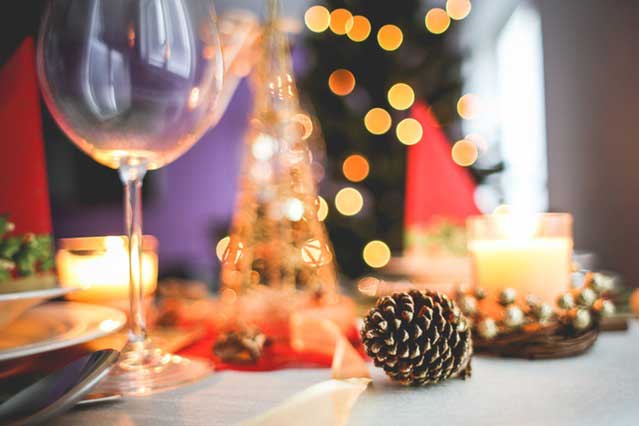 Here are some tips for decorating your home without putting a ton of effort or money into it. Because let's face it; less is more when selling a home and who wants to clean a bunch of decorations up and pack them when the home sells?
This one may seem obvious and for those tree naturalists out there not frugal or easy. I am going to go out on a limb here (did you catch that tree pun) and tell you to invest in a fake tree even if its just a small one. Why? Because Christmas just doesn't feel like Christmas without the tree and a fake tree is very low maintenance. It doesn't have to be a big high quality tree. You can get a perfectly respectable one on sale at Target, a craft store or some other box store. They are usually on sale for great prices at these stores before black Friday. With shabby chic and hipster influences being so popular you can easily decorate with rustic or homemade decorations you don't need to worry about being broken. Just stick to a simple color scheme to keep it chic.
One of the biggest home sellers is curb...