Low Cost Ways to Add Curb Appeal
Posted by Bob Sokoler on Tuesday, June 23, 2020 at 9:40 AM
By Bob Sokoler / June 23, 2020
Comment
Curb appeal is essential when selling a house. It helps buyers to want to take a closer look. Sprucing up the front outside of your home is money well spent. What do you do if you don't have much money right now to spend on making your home more appealing and inviting from the outside?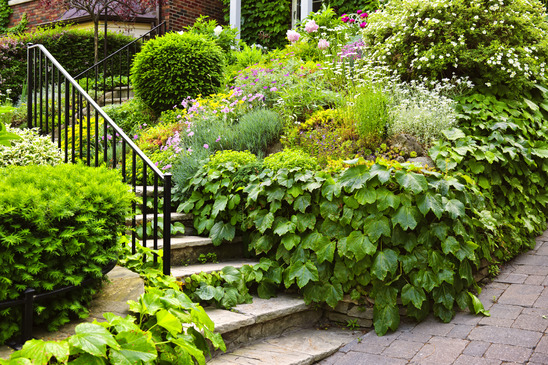 Here are some great low-cost ways to add curb appeal to your home.
Start With a Pressure Wash to Make Everything Shine
You may not notice how dirty the exterior of your home is and maybe buyers won't either if your home is in pretty good condition. Pressure washing your home gives it that extra oomph of life and shine. It makes your home feel youthful, alive, well taken care of etc. You will be surprised at the actual color of your walkways and home when you are done and how much nicer everything looks.
Bring in Some Mulch and Low Maintenance Plants
No time for tedious and detail-oriented weeding? Freshen up those flower beds with plenty of mulch to suffocate out the weeds and keep them under control while you are selling. Bring some life back to gardens with some easy to care for plants. Do a little research about what low maintenance plants work best for the area you live in. You don't want to plant something that won't thrive in the climate it will take more work and time to care for. Check out Fertil-Mulch - the best there is.
Purchase Some Symmetrical Planters
Many home staging and landscaping professionals use visual tools to help draw the eyes to places that they want to be highlighted with focal points. One of these tools is symmetry.
If there is enough space on either side of the front door use it to bring in substantial and high-quality planters to anchor each side of the door. Go for a planter with a pop of color or use a neutral complimentary tone and plant bright color flowers in a color that nicely contrast the home's color scheme. Make sure you buy two of the same planter to keep things symmetrical and cohesive. Use ceramic or terra cotta instead of plastic to give the area a luxe factor.
Freshen the Front Door
Some studies/polls/ surveys about curb appeal have shown that the front door plays a very important role in curb appeal. Some results even say that it is the most important part of curb appeal and it can change the entire feel of the front of a home. Give the front door a spruce up and help it to look warm and inviting.
A shiny coat of a classic color that compliments the rest of the house is always a good decision. Black, grey, and red are all good solid choices. If you are really looking to make a trendy style statement so that your home commands presence you can go with a cheery pastel color.
Roll Out the Welcome Mat
Putting just a few simple decorative touches at the door step will go a long way to make your front door look warm and inviting. A nice and fresh welcome mat and a pretty seasonal wreath go a long way to enhance a good mood and brighten up the front door.
For more home selling tips please feel free to browse our website. If you are looking to sell your Louisville area home right now please contact us anytime.