Louisville Real Estate does not slow down for the holidays!
Posted by Bob Sokoler on Sunday, December 11, 2011 at 8:27 PM
By Bob Sokoler / December 11, 2011
Comment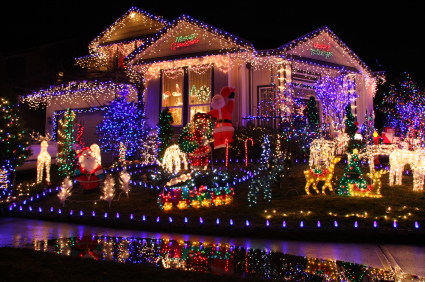 "Keep it on or take it off"? Our sellers always ask that question this time of year. " Should we take our Louisville home off the market during the holidays and cold weather months"? Let's face it; selling your home during the holiday season can be difficult. You need to keep the house show ready during the time you may be getting ready for a holiday party or when the kids are home from school and have made a mess.
As Louisville Realtor ranked 5th for volume of sales, my advice to our sellers is (unless you have no way to keep it clean) always leave the home on the market during the holiday season. Why? Because right now, even during the colder weather, there are people out there who really need to buy a piece of Louisville Real Estate. The fact that some sellers are advised to take their home off the market means a smaller inventory for those buyers to choose from there-by increasing the odds for your home to be chosen.
The advice is especially important this year with hundreds of Ford employees moving to the Louisville area for new jobs. In fact, we were out this weekend with a Ford employees looking at homes in several areas of town. We've also already sold a number of Louisville homes this month to those buyers who really need a home. I bet my clients are glad they took my advice to stay on the market.
Need to sell your home? The Medley Sokoler Team can help. We're setting new records this year for home sales. See what makes us different at www.WeSellLouisville.com or call me (502) 376-5483.
Bob Sokoler is a former Anchor/Reporter turned Louisville Realtor 7 years ago, and co-owner of The Medley Sokoler Team in Louisville Kentucky. You can learn more about Bob, his Team by clicking Louisville Real Estate.