Louisville is Rated a Top City for First Time Homebuyers
Posted by Bob Sokoler on Monday, July 22, 2019 at 11:31 AM
By Bob Sokoler / July 22, 2019
Comment
Louisville is Rated a Top City for First Time Homebuyers
A recent report put out by website Livability, has just named Louisville among the top cities for first time home buyers. The report focused on the affordability of homes, resale home value, purchasing programs available to first-time buyers, and the overall quality of life in an area. Louisville came in at number 7 on the list of great places to live for first-time buyers.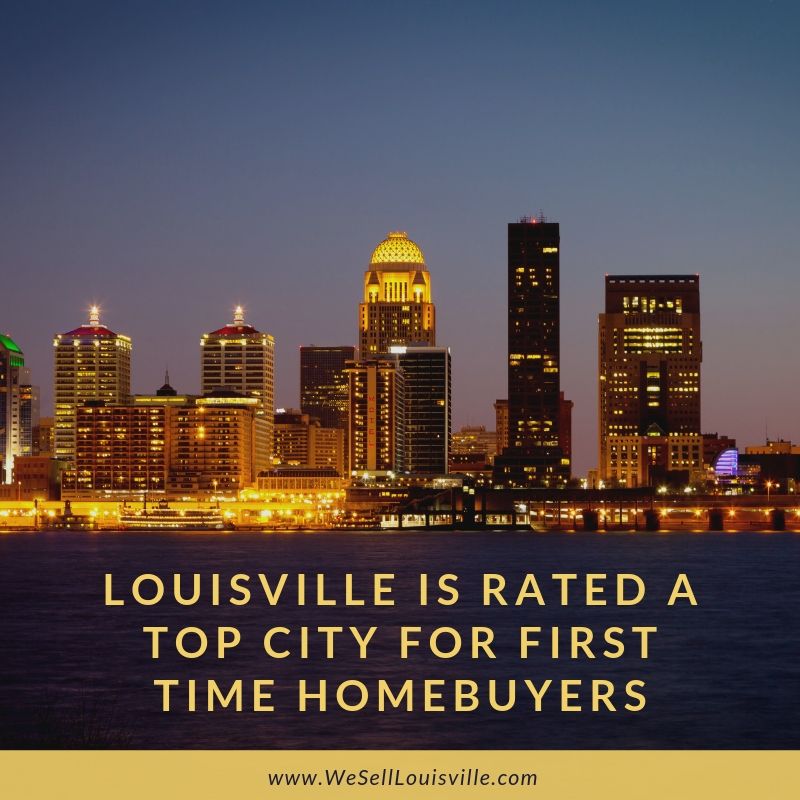 Louisville earned the number 7 spot with a housing affordability index of 80.5; meaning that 80.5 percent of the homes in the area are within an affordable price range for families in the area earning the local median income. Livability also described Louisville as "a cool, thriving, and welcoming place for all."
With the median price of homes in Louisville currently at a reasonable $176,300 and a down payment assistance program offered by the city of Louisville, the city is a very promising place for anyone looking to take the plunge into homeownership.
Related: Why People LOVE Louisville
Affordable homes and assistance programs are not all the city of Louisville have going for it; Livability earlier this year also ranked the city of Louisville at number 28 on its 100 best places to live in the U.S. list. This comes as no surprise to anyone who lives here though. Louisville is a great place to live for many reasons from the city parks, to the amazing food, and activities abound no matter your interests there is always something fun to do in Louisville.
Over the last decade or so, the downtown area of Louisville has seen a lot of revitalization and life breathed into it. Louisville really is a city that many people want and love to live in. It is no surprise that the housing market is doing well and many more people are searching to make the move to Louisville.
More Great Info on Louisville