Louisville housing shortage
Posted by Bob Sokoler on Sunday, August 13, 2017 at 12:09 PM
By Bob Sokoler / August 13, 2017
Comment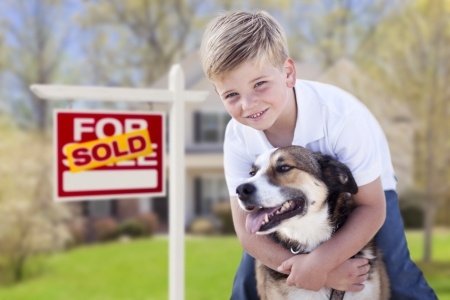 Louisville's average sale price is up almost 3%, the areas average median sale price is up more than 1.5%, but the problem felt by anyone looking for a home in the $50,000-$300,000 price range is just finding a home. The number of Louisville homes on the market has dropped 15% from a year ago. The reason it's a bigger problem now is that there are more people in that price range looking for a home than ever before. In addition to Millennial's looking for a home, you have boomerang buyers (people who have had credit problems and whose homes went into foreclosure or short sale between 2008 and 2014), now able to look for homes, move-up buyers and individuals who are downsizing.

Additionally, Home builders are trying to build homes as fast as they can.
But because many of the trades got out of the industry during 2008 to 2013, finding plumbers, electricians and woodworkers are harder than ever. So construction of new homes is slower than it should be.

We're seeing more buyers continuing to look for homes here in August than in years past. That's an indication that there are still plenty of buyers looking for
that perfect home. In fact, the most recent numbers from the Greater Louisville Association of Realtors (G.L.A.R) shows that the number of homes sold in July 2017 was down just .1% when compared to the same month in 2016. That's a clear sign that buyers are getting concerns they may not find their perfect dream home and are buying homes that they hope to turn into that dream home. Interestingly enough the number of pending homes was up 7.9% during the same time frame.

That's an indication that buyers will find their home, do an inspection, asked for repairs and may not be getting the answers they want, so they pull out of the contract. Of course, some of those pending homes could also be going back on the market because the buyers find out they are not qualified financially to buy a home despite the initial pre-approval letter issued by banks and mortgage companies who are too quick to issue the letter.

The number of new listings coming onto the market last month was up 1.2%, but that wasn't enough to make up for the shortage seen since the beginning of the year which is now down .7%.

The most important part of the home selling picture is the absorption rate (if you turned off the faucet and no other homes were allowed on the market, the absorption rate is how long it would take existing homes to sell or absorbed). Anything over a six-month supply of homes is said to be a buyers market, a 5 to 6 month supply of homes is a neutral market and anything less than a five month apply when talking about the absorption rate is said to be the seller's market.

According to G.L.A.R the absorption rate in July 2017 was a 2.93 month supply, down 19.28% from July 2016. But looking at the numbers a little closer, and you notice homes above $300,000 are taking longer to sell and in the $50,000-$300,000 price range have an absorption rate of just 1.2 – 1.7-month supply. Anyone looking for a home in that $50-$300,000 price range needs to be ready to get out and see a new listing immediately and have a pre approval letter or more in hand when making the offer.

We need more homes on the market in the $50,000-$300,000 price range, anyone who owns a home in that price range and is thinking of moving into a bigger house needs to read and absorb the following information. If you decide to sell now, you can get top dollar if you buy in the price range above $300,000 your agent may be able to negotiate a fantastic deal for you. Because sellers in the higher price range homes are facing a winter on the market and with potentially fewer buyers looking for homes in their price range they may be more motivated to accept a lower price.

With another interest rate hike by the Fed on the horizon, buyers are trying harder than ever before to find the perfect home in the lower price range. We don't know how long this will continue, but for the housing industry, this is an amazing time to be living in.
If you're thinking about selling your home, now's the time and we can help. If you think about buying a home, we have 19 agents standing by to help you. Send me an email or give me a call.
(502) 376-5483, bob@weselllouisville.com.