Key Things to Look for When Buying an Older House
Posted by Bob Sokoler on Wednesday, February 22, 2017 at 2:29 PM
By Bob Sokoler / February 22, 2017
Comment
Buying an Older House and the Things to Look For
They just don't make them like they used to. Our parents have said it, our grandparents have said it and most of us have said it about something at some point in our lifetime. Whether it be about the continually breaking washing machine, our vehicle that is always in need of maintenance, the lawnmower that doesn't seem to cut grass, you name it, quite often it seems like the quality of "newer" things isn't up to par. Sometimes older truly is better and this is especially true in older homes. A home with good bones has unlimited potential. While there are many different things that you should keep your eyes peeled for when buying an older home, you will find that most of the time you will be incredibly pleased with the bones of your "new" old home.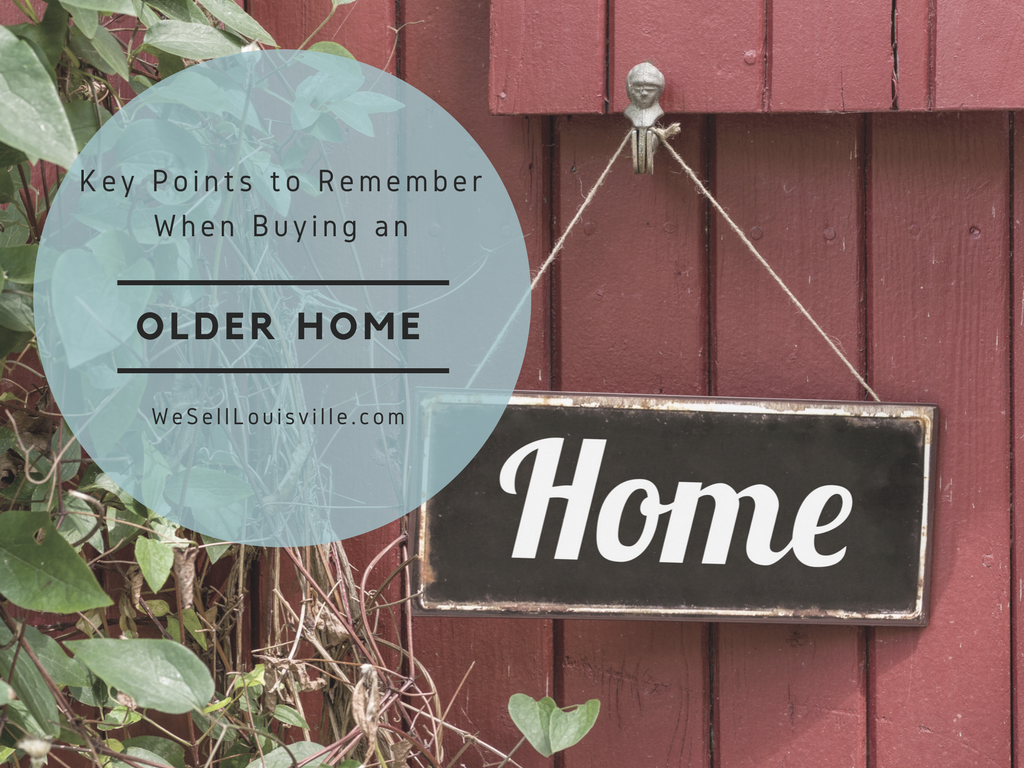 Whether your home is 30 years old or hundreds of years old, there are always things to look for before you make your purchase and dive head first into your new house. Here are a few things to keep in mind when viewing and touring houses you may soon call home:
Lead Paint: Most of us have heard about the problems that are associated with lead paint at some point in our life, however it might not click to ask about it when touring homes. Generally, any home built before 1978 should be inspected for lead paint, homes build after 1978 should be in the clear. Many houses that were built before 1978 (when lead paint was banned) may not contain it as many people had already realized this paint was deadly. Contrary to public belief, lead paint can cause health problems in adults as well as children. Inspecting this common problem is well worth the couple hundred bucks.
Infestations: Termites can make a beautiful home a costly one. These pesky little bugs will chew through flooring, walls, wood, wallpaper and can leave you with more damage than you might be able to handle. Nobody wants his or her new home to end up being a tear down. Termites alone cause approximately $5 billion in property damage per year. Termites are drawn to soft wood so any type of leak(s) that may have been in the home before could lead to a possible termite infestation. Termites aren't the only insects to be on the look out for, upon your inspection make sure to request that a full insect inspection be conducted and reviewed before you put an offer in.
Updated Windows: While we have mentioned they don't make them like they used to, there are some things that have improved with time. One of these things is a window. Older windows, often single paned, are not energy efficient and will allow your home to lose heat in the winter as well as cool air in the summer, which will result in a higher energy bill, typically tripling your bill! By spending the money to update windows you will end up saving a pretty penny.
Buying an old home could be the adventure you've dreamt of, with the correct knowledge and a helping hand to inspect the different features that could make or break your sale, you have the opportunity to live a happy life in a perfect home. There are always different homes available to view and tour, start your search today and find a home that will become your next fixer upper.