It's a mixed bag for Louisville Home Buyers and Sellers
Posted by Bob Sokoler on Sunday, December 2, 2012 at 7:49 PM
By Bob Sokoler / December 2, 2012
Comment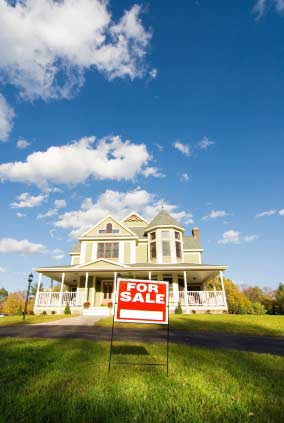 The new numbers for Louisville Home Sales from the Greater Louisville
Association of Realtors points to an interesting mixed bag of results!
The number of homes sold (and closed) for the month of November
increased more than 15 % over the same month a year ago. But, the number of homes
going under contract were almost the same as a year ago. On the surface
that may indicate a slowing in home sales momentum generated this year
by a recovering economy, but look a little closer and you'll see at
least 5 other factors contributing to numbers.
1) November was an election month where much of the attention of many Americans was
focused on who would be in charge of this country over the next 4 years.
2) Talk of the fiscal cliff has home buyers, sellers and even renters wondering what the next few weeks let alone the next 4 years will look like.
3) Talk of lower interest rates in the next few months (below 3 percent) has been building steam.
4) Concern over income tax hikes when the current tax laws expire also have home buyers concerned over less spendable income.
5)
Sellers have already come down in price and less willing to make
repairs along with fewer homes on the market than in past years making
selection harder.
A lot of the concern over the economy will
hopefully go away this month if our elected leaders can put self
interests aside and address concerns. If that happens we're already
seeing signs of a good 2013 for home sellers and buyers.
1) The number of days on the market has dropped from 86 in November 2011 to 80 last month.
2) Most experts agree that interest rates will remain low for at least another year.
3)
If Income Tax Rates for the middle income do go up (that seams like a
sure bet) renters can offset higher taxes with a home purchase and
deducting mortgage interest from income taxes.
Other good news for
home sellers is that the Median Louisville Home Sales Price has gone up
$7,000. That's in part due to a reduction of foreclosures on the market
but remember the banks are still sitting on a number of Short Sales and
Foreclosures (we call that a shadow inventory) that will eventually be
put on the market. But banks learned a valuable lesson on 200802010,
list the dressed properties slowly or face a return to a housing crisis.
As for our Medley Sokoler
Team, what a year! 226 homes sold and closed. We're have enormous
success taking over the marketing of homes that haven't sold under other
agents. For example on November 2 we took over a listing in Longwood
that had been on the market more than 500 days under 2 other agents. We
raised the price to $550,000 and sold it within 17 days with our Video
and HDR photographs. We expect 2013 to be an even better year!
---
November 2012

Number of Houses Under Contract

This month: 1028

Last month: 1308

This month last year: 0


Number of Houses Sold & Closed

This month: 1007

Last month: 1141

This month last year: 0

Average Selling Price

This month: $172,587

Last month: $167,360

This month last year: $0


Average Days on Market

This month: 80

Last month: 79

This month last year: 0


Median Sales Price



139,900
November 2011

Number of Houses Under Contract

This month: 1023

Last month: 1057

This month last year: 0


Number of Houses Sold & Closed

This month: 870

Last month: 883

This month last year: 0

Average Selling Price

This month: $156,874

Last month: $162,348

This month last year: $0


Average Days on Market

This month: 86

Last month: 96

This month last year: 0


Median Sales Price



132,000