I'm a First Time Home Buyer, Where Do I Start?
Posted by Bob Sokoler on Wednesday, October 22, 2014 at 12:42 PM
By Bob Sokoler / October 22, 2014
Comment
I'm a First Time Buyer. Where Do I Start?
Home buying can be intimidating and nerve wracking and rightly so. It's a complex process. However, there is hope for it to not be as overwhelming as all of that. How? By reading a list like that below to start you on your road to home ownership.
Start Here: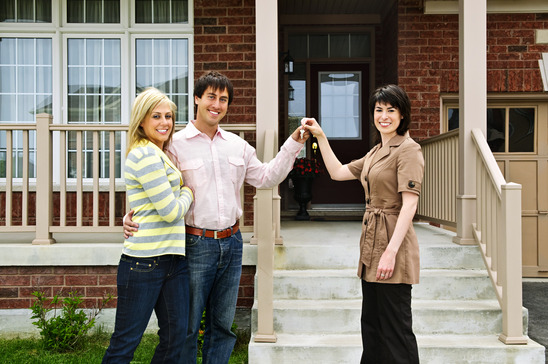 1. Find a professional and experienced Realtor to work with. This person will be your "Buyer's Agent". Your Realtor will be a guide and resource to what, when and how to do things. He or she will also manage all of the contracts, deadlines and details for you, making life that much easier.
2. Get pre-approval for a mortgage with a lender of your choice. This is best done face to face after interviewing a few of them by phone or through email. Your Realtor will suggest a few lenders for you to try from their networking and connections as well as coach you on the right questions to ask.
3. Pick a neighborhood or community you like that is within your price range. Also consider factors such as commuting time, schools and proximity to daily needs. Your Realtor will help you with information on subdivisions and price ranges, but be sure to do some independent research by driving around on your own time to compare and decide.
4. Now it's time to choose. Your Realtor will provide details on all available homes in your area within your budget. After you pick your favorites, your Realtor will arrange the showings and accompany you to each property you've chosen.
5. Once you find a home that's a good fit, it's time to make an offer. Issues including offering price, closing date, and other terms will then need to be discussed. Your Realtor will guide and help you through this whole process from A to Z.
6. When your offer is accepted, it's time to start the closing process. There will be property inspections and negotiations. Your Realtor will once again make sure that everything is done correctly and on time with no stone unturned.
7. Finally, the day you've been waiting for arrives. Your Realtor will accompany you to the "closing" and help you sort through any last minute questions you may have. You have become a home owner and can now start moving in and making your new home "your own".
Related Post: Tax Advantages of Home Ownership
So, there you go. That's the basics of the process from start to finish. Hopefully, you're feeling a little more prepared now as a first time home buyer and a little less over whelmed.