Could Louisville Kentucky be the tastiest town in the South?
Posted by Bob Sokoler on Tuesday, December 20, 2011 at 8:49 AM
By Bob Sokoler / December 20, 2011
Comment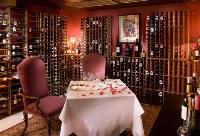 Anyone who lives here knows Louisville has some fantastic restaurants.
Now the rest of the world may soon know about them as well. Southern
living magazine is asking its readers 'what's the tastiest town in the
South'? According to its online page, Southern Living editors and experts gathered
for a summit in their test kitchen and reduced the number of nominees to 10. Louisville
Kentucky, along with cities like Baltimore , New Orleans, Charlottesville and Houston made it into that top 10 list.
According to the magazine, the voting by readers will begin
December 23. I'm not sure how they going to keep this from becoming a
popularity contest, if you can vote as many times as possible, cities like Houston,
with a larger population will have a definite advantage. If the voting is based
on merit, restaurants like Seviche, Vincenzo's and Lynn's Paradise Café could
help to put Louisville in the number one spot.
The online magazine webpage doesn't say when the results
will be made public, but as slow as the news cycle is over the next few weeks,
a story about which city in the South is the tastiest could make national news
very quickly. That will mean lots of
publicity for the winning city and the nine runner ups which naturally
could translate into more customers for all of Louisville's restaurants!
Of course as the saying goes, Louisville's a winner for just
being mentioned in the top 10 list of tastiest cities. But a win would be
another great feather in the cap of this great town!
Bob Sokoler is a former Anchor/Reporter turned Louisville Realtor 7 years ago, and co-owner of The Medley Sokoler Team in Louisville Kentucky. You can learn more about Bob, his Team by clicking Louisville Real Estate.