The role of the listing agent; the real estate broker that actually has the contract with the seller, not the buyer. This is the licensed agent or broker the has the authority to list, market and facilitate a transaction or sale between the buyer and the seller. Many people that think that they can sell the house themselves try to known for a while and eventually use a listing agent. A lot of people think they will save money by selling it themselves rather than paying a commission to the listing agent, but by the time they actually do sell, they probably drop the price lower than where would've sold in the beginning with an agent. They really haven't saved the money.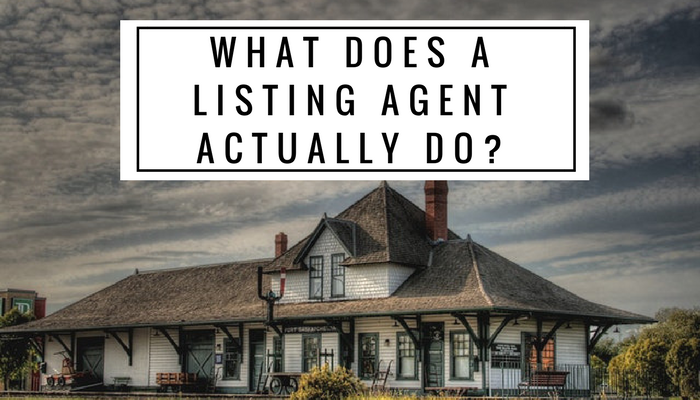 But what is a listing agent supposed to do?
A listing agent is not necessarily the same agent that will bring the buyer. When you decide to sell your house the listing agent will write up a contract and in that contrac, it will state how much commission the agent(s) will receive from the actual sale of the property. A typical commission is about 6%. When there are two agents involved, both the buyer's agent and the listing agent, that is typically split down the middle. If the same agent that lists the property also brings the buyer, that listing agent could receive the full 6% commission or it can be negotiated, but once it's in the contract, it is set in stone. Sellers could write in a negotiation to the commission. Let's so that if there is a buyers agent and the listing agent, the total commission would be 6% but if the listing agent also brings the buyer can reduce that to about 5% or less.
Everything is negotiable once it's in writing, it usually can't be changed without prior agreement.
...