5 Smart Tips for a Quick and Easy Military Move
Posted by Bob Sokoler on Monday, April 2, 2018 at 8:55 AM
By Bob Sokoler / April 2, 2018
Comment
Thank you for your service... first and foremost. You are what keeps us free. That being said, we want to help you however we can when it's time to sell, buy, and move. Sometimes moving in the military is a fast-paced situation and if you haven't already done it a half a dozen times you might be a little frazzled. Here are some easy tips for a smooth relocation.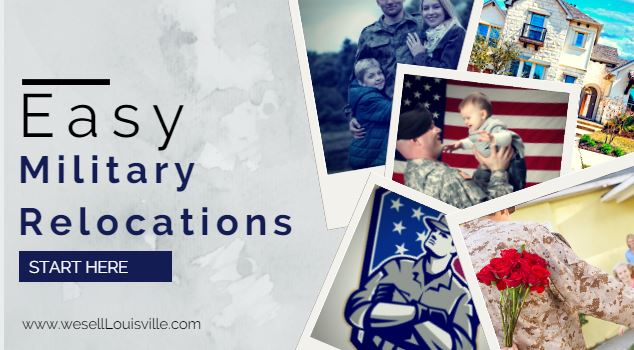 #1. Get a Realtor® that is familiar with military relocations.
If your agent has never had to help a military family, move along. You need someone experienced with VA loans, relocations, and the military process. They will make sure the home as the VA-designated Minimum Property Requirements and help to make closing that much easier. Read More about the importance of your own buyer's agent.
Read More: Sell with Us, Use our Truck
#2. Have the proper paperwork.
As soon as you get your PCS orders make sure you have your mortgage pre-approval ready to go. (An experienced agent will help with this as well). Pre-approval can get you the house you want by being ahead of others out there that haven't done their financial homework ahead of time. But remember, once you've been pre-approved, don't go spending a ton of money or apply for credit. Your credit and finances will be checked prior to closing and you wouldn't want anything jeopardizing your chances of getting the loan.
#3. Research and Homework
Find out about a new place before you've even been there. With technology, we can literally plop our virtual selves in the middle of the street and check out the house from the sidewalk and the neighborhood before we've even been there. Map out commute routes, closest coffee shop, and kids' schools. Check out crimes rates and sex offender registers because as real estate agents, we cannot disclose this information to you, but we can direct you where to find it.
#4. Consider the time.
It may take time to sell your current home so make sure you factor that in. If this is your first time selling while active, you may have some unusual complications, and if someone is deployed, it can be even trickier. Talk to your agent about the best time to sell or if renting would be better at this time. They will know the market and the current conditions to help you make an informed decision.
Read More: The Best FAQs for Homebuyers
#5. Downsize.
If this is one of your first times moving in the military you may want to downsize sooner rather than later. This means donating items that you don't use anymore, keeping your wardrobe down to a manageable size, or getting rid of items when you're done with them rather than hang on to personal belongings just for the sake of it. If you have some serious valuables, you might consider storing them somewhere else permanently, especially if you're not going to be using them on a continuous basis. Things like nostalgic items, school archives or things like wedding dresses. Then you won't have to worry about moving companies destroying them and you won't have to keep moving them from one place to another. Consider a storage option close to family that you visit from time to time so you can access the items without storing then in a city you may never return to.
Related: Think you can't buy or sell in Winter? Think again -
We are very familiar with military relocations and have helped hundreds of families quickly sell and move or relocate when necessary. Give us a call if you plan on relocating to or from the Kentucky Air National Guard, US Army, MEPS, or Fort Knox.