19th Annual Garvin Gates Blues Festival
Posted by Bob Sokoler on Wednesday, September 24, 2014 at 1:08 PM
By Bob Sokoler / September 24, 2014
Comment
19th Annual Garvin Gates Blues Festival in Louisville KY
The 19th Garvin Gates Blues Festival begins Friday, October 10th this year and continues through Saturday, October 11th. This year's festivities are presented by Four Roses Bourbon, The Garden Gate Neighborhood Association, and Councilman David James of the Louisville Metro Government.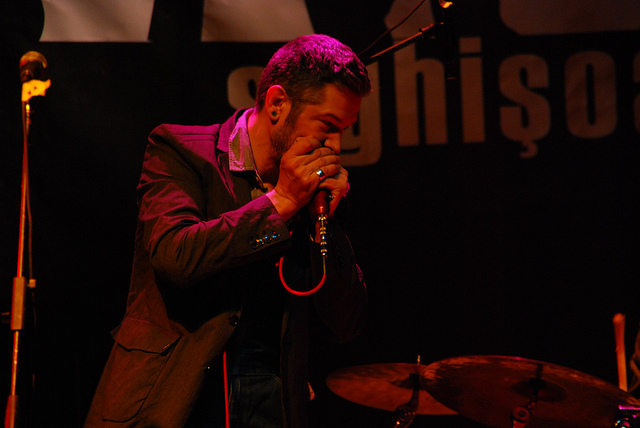 The idea for the festival first occurred with an idea to have a Blues jam in the back parking lot of the Rudyard Kipling. However, the parking lot was small and it was decided to move it near the Garden Gate. Since the festival started back in 1988, some of the top names in Blues have performed on the streets of Historic Old Louisville, where the festival is ALWAYS held the second week of October. Historic old Louisville is the biggest Victorian preservation neighborhood in the country.
This is a free event but it's the proceeds derived from vendor sales and sponsorships that support this festival and the Old Louisville Preservation Project.
Oak Street and Garvin Place will be blocked off to traffic during the festival while bands perform between two different stages. Besides fabulous entertainment, you can partake in food, drink and over 50 craft booths which are open very late. Late craft booths are one of the unique things about this festival.
Large crowds gather at this festival so it's asked that dogs stay home. Also, street parking is available nearby on a first come first serve basis. Please do not bring cans, bottles or coolers into the festival area as they make their support money off the vendors. Image by Ovidio Cosarca Flickr Commons License
If you're interested in this festival of Louisville tradition or want to learn more about this great part of Kentucky, please check out the following articles:
-Louisville National Home Sales Slow
-Oldham County Schools are Awesome
- Louisville Realestate Homes Sales Video Update