The WeSellLouisville.com Louisville Real Estate Blog
I'm a First Time Buyer. Where Do I Start?
Home buying can be intimidating and nerve wracking and rightly so. It's a complex process. However, there is hope for it to not be as overwhelming as all of that. How? By reading a list like that below to start you on your road to home ownership.
Start Here: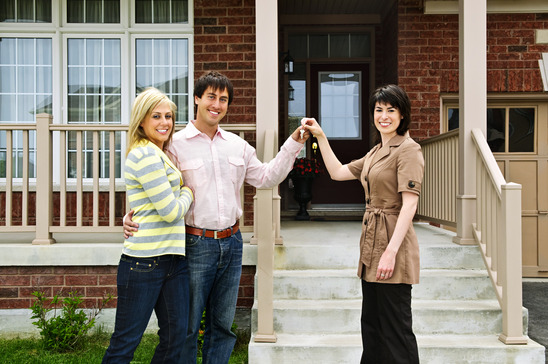 1. Find a professional and experienced Realtor to work with. This person will be your "Buyer's Agent". Your Realtor will be a guide and resource to what, when and how to do things. He or she will also manage all of the contracts, deadlines and details for you, making life that much easier.
2. Get pre-approval for a mortgage with a lender of your choice. This is best done face to face after interviewing a few of them by phone or through email. Your Realtor will suggest a few lenders for you to try from their networking and connections as well as coach you on the right questions to ask.
3. Pick a neighborhood or community you like that is within your price range. Also consider factors such as commuting time, schools and proximity to daily needs. Your Realtor will help you with information on subdivisions and price ranges, but be sure to do some independent research by driving around on your own time to compare and decide.
4. Now it's time to choose. Your Realtor will provide details on all available homes in your area within your budget. After you pick your favorites, your Realtor will...
On the surface the number of pending and closed home sales for Louisville are down. But tell anyone who says, "the Louisville Real Estate Market is in trouble" they need to dig a little deeper! We've been looking into home sales numbers for the Louisville area that are similar to the month before and the month before that. As of this writing (the numbers are subject to change), the number of homes sold and closed in September 2014 compared to a year before are down 15,8%. The number of homes going pending is down 11.3 % last month compared to September 2013.
Sound problematic? Don't worry; it's nowhere near that bad. We've been tracking the sales and the problem is simple, Bank foreclosures and short sales. Homes sales priced between $O and $80,000 are down dramatically since last year and for the most part those are homes that had been offered by banks as foreclosures or approved as short sales. The bank supply has dried up for the most part and investors are scrambling to find homes to invest in. The result is numbers for those price ranges are down.
The real headline should be sales of homes priced 500,000 or above are up 7% last month over September 2013 and pending sales of similar priced homes are up 5.3%. In fact digging deeper only the $200,000 - $250,000 price range of homes (besides the 0-70k homes) are off from September of last year. So the sky is not falling, as some would have you think. The average list price is up 6.99% over last year,...