The best way to keep a home looking great is to keep it clean. A great way to do this is to design your home in a way that will make it easy to keep tidy with minimal effort. If you are designing a space it is a great idea to think about what it will take to maintain it. After all when you have just remodeled, re-styled, or built your perfect space you want to keep it looking perfect.
Here are some design ideas for an easy to clean low-maintenance home.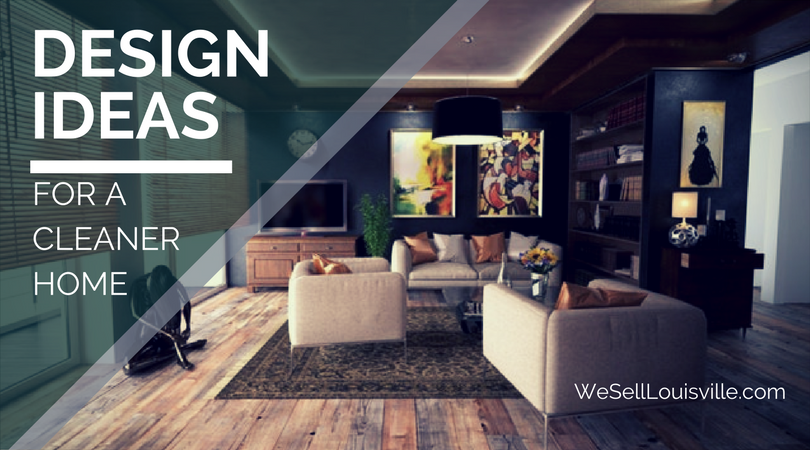 Smooth Surfaces
A smooth surface is much easier to get clean than a porous one, or a textured one. Keep this in mind when selecting kitchen and bathroom counters and flooring where there is a significant amount of moisture and a larger potential for spills. Solid stone and laminate counters are easier to care for than porous materials such as marble. Tile is a great durable surface, but it might not be the best choice for a counter because of the porous grout.
More: Is your neighborhood affecting your property value?
Color and Pattern
All white rooms are trending right now. One thing to remember is, though white rooms look bright and airy, they won't look this way all the time unless you are constantly wiping them down. On some surfaces, black can have the same effect of showing everything. There are other great neutral colors to consider that will show less dirt such as shades of brown and gray. Patterns are also a great way to camouflage minor dirt build up.
...